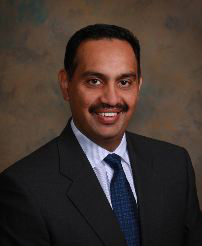 Dr. Sukhdeep Padda is the founder member of Arrowhead Gastroenterology Associates.  Prior to starting private practice, Dr.Padda was an Assistant Professor of Clinical Medicine in Gastroenterology at the University of Arizona.  He completed his residency in Internal Medicine at the University of Arizona Health Sciences Center and then a fellowship in Gastroenterology at the University of AZ/Phoenix VA Medical Center/Good Samaritan Hospital. He is a recipient of the 'Golden Papillotome Award' for excellence in Advanced Therapeutic Endoscopy.
Dr. Padda is credited with several publications including journal articles, text book chapters and a chapter publication on e-medicine as well. He is member of the American Gastroenterology Association, American Society of Gastrointestinal    Endoscopy and American College of Gastroenterology.  In his free time he enjoys playing golf.
He is currently the Medical Director of the Arrowhead Endoscopy and Pain Management Center.